Get the App.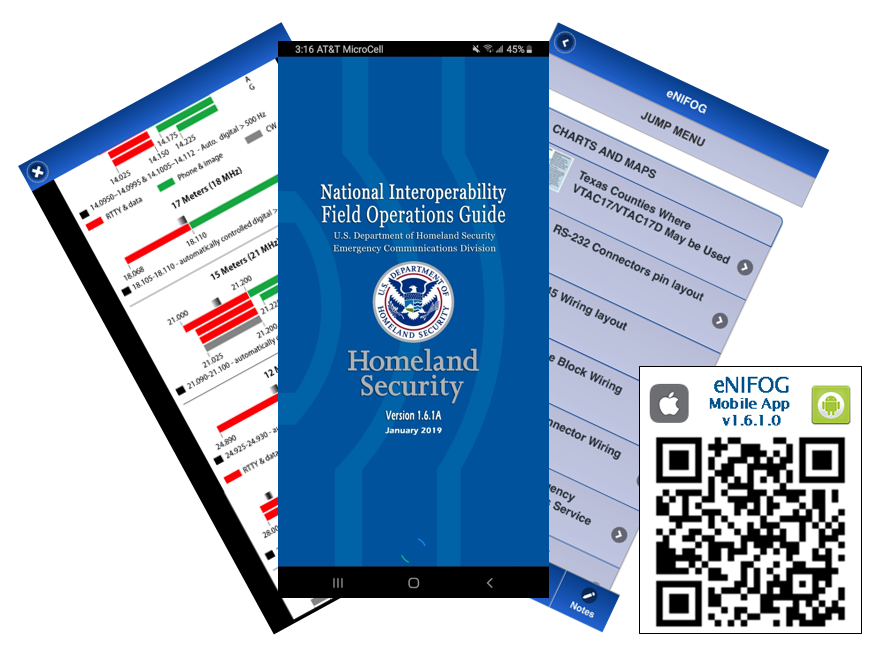 On your mobile device, search for "eNIFOG" on Apple's App Store or Google Play to download the app.
The National Interoperable Field Operations Guide (NIFOG) is now available as the eNIFOG mobile app on Apple® iOS™ and Google® Android™ devices. The NIFOG is a technical reference for emergency communications planning and for technicians responsible for radios that will be used in disaster response. It includes rules and regulations for use of nationwide and other interoperability channels, tables of frequencies and standard channel names, and other reference material.
Mr. Victor Gunnoe, AF5OS has accepted the position of STX District 13 Emergency Coordinator (DEC), Victor was recommended by former D13 Webb County EC and STX SEC Mr. Frank Aguilar N5SSH. Victor replaces Mr. John Letney AL5J who moved to the east side of Texas. District 13 is composed of Dimmit, Duval, Frio, LaSalle, Maverick, McMullen, Webb, and Zavala counties. This appointment is effective September 6, 2018.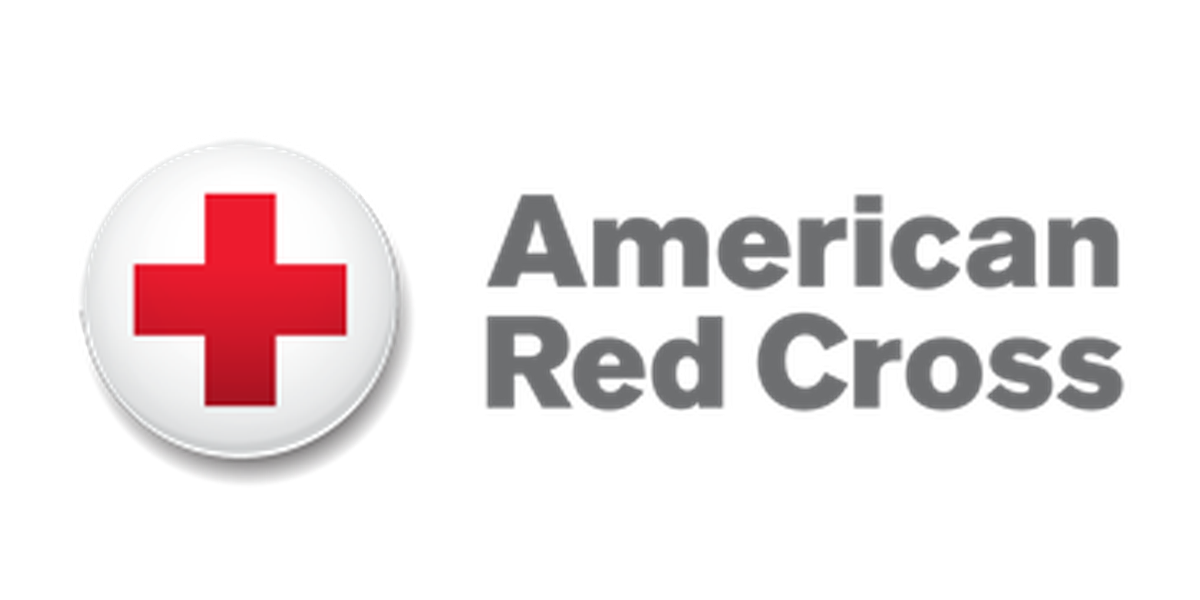 From our Red Cross Liaison, distribute as you see fit.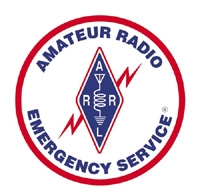 Usual jobs with Red Cross and ARES are assisting with Communications at Red Cross HQ, EOC Contact, Shelters, and Disaster Assessment.
Starting up:
Get a briefing from the Red Cross Manager/COML
Establish ARES and Red Cross Liaisons to manage traffic
Agree on the fastest way to exchange messages – paper, thumb drive, keep messages short, etc.
Find out where you should set up
Inform the Liaison of your capabilities, voice, data, who you can contact
Confirm with Red Cross Your Tactical Call Sign & Cell number
Make sure you are in contact with the correct county EOC
Check in with Red Cross HQ
Conduct all actions safely and protect confidential information
Start your logs
Mr. Sid Tschirhart, WD5H has accepted the position of Emergency Coordinator (EC) for Medina County in District 6 of the South Texas Section. Sid was recommended by our longtime D6 District Emergency coordinator (DEC) Mr. Ernest Reich W5FQA. Sid replaces Mr. Walter Hock, KK5LO after many years of public service. Mr. Hock will remain very active in amateur radio. District 6 is composed of Bandera, Edwards, Kerr, Kinney, Medina, Real, Uvalde, Val Verde counties. This appointment is effective December 1, 2018.
Welcome Sid.
Mr. Eric Schmidt, KA5WMY, has accepted the position of Emergency Coordinator (EC) for Brazoria County in District 1 of the South Texas Section. Eric was recommended by several of the local public service event and infrastructure leaders. Eric replaces Mr. Terry "Sarge" Bowersmith, W5SRG. Sarge was the EC for Brazoria for as long as I can remember. District 1 is composed of Austin, Brazoria, Chambers, Ft. Bend, Galveston, Liberty, Montgomery and Waller counties. This appointment is effective October 14, 2018.