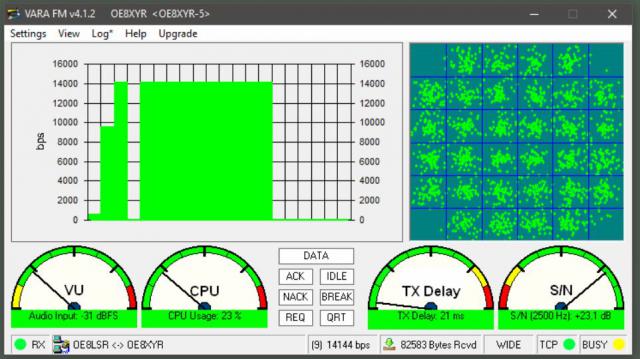 The Highland Lakes Amateur Radio Club has added VARA FM capability to the wide-area coverage Digipeater co-located with the K5HLA 147.020 repeater in Burnet County. The call sign is K5HLA-1 and it is operating on 145.030 MHz. This digipeater is also still running packet mode.
Currently, VARA FM is running in narrowband only but will be upgraded to wide-band. We are having an antenna issue with this repeater so power will be limited until we are able to resolve the antenna issue.
I have exercised the VARA FM digipeater and in spite of its current limitations was impressed with its performance.
Tom Hauer, K0YA
Mr. Mike McCue W5ATN has accepted the position of Emergency Coordinator (EC) for Milam County in District 7 of the South Texas Section. This appointment was recommended by Section Manager (SM) Mr. Stuart Wolfe. Mike replaces Stuart, now the STX SM, who had served as EC since May 10, 2017.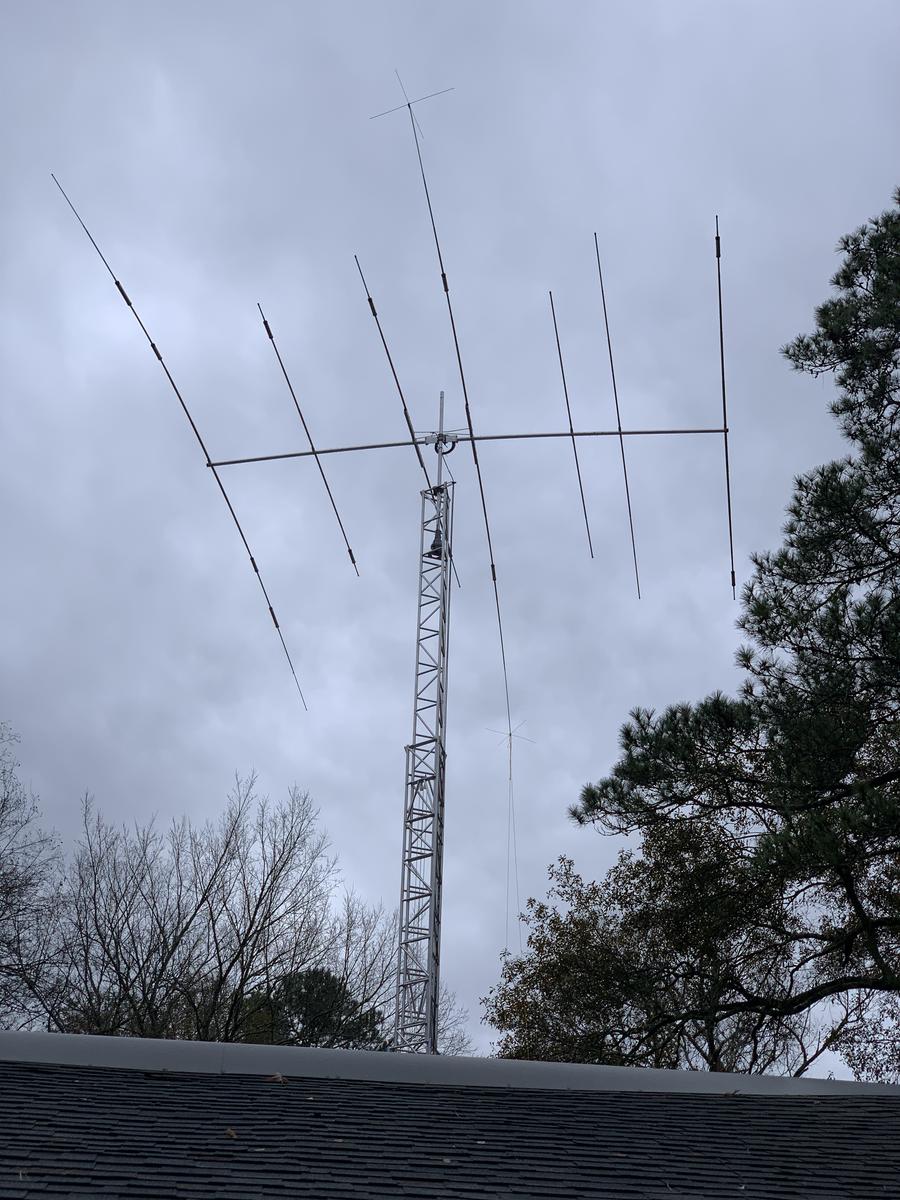 Mr. Lee Glassman, WA5LEE, has accepted the position of District Emergency Coordinator (DEC) for District 1 of the South Texas Section. District 1 is composed of; Austin, Brazoria, Chambers, Fort Bend, Galveston, Liberty, Montgomery, and Waller County. Lee replaces Mr. Mark Taylor, N5MDT, who will remain the EC for Montgomery County.
Lee grew up on the mean streets of New York City, moved to Oceanside, Long Island at the age of 13, and decided to pursue a career in Emergency Services. After attending CW Post University, Majoring in Biology, while becoming an EMT/AEMT as a Volunteer Firefighter, he attended St. Vincent's Institute of Emergency Care in NYC, earning his Paramedic Certification in 1986. He first worked as a Paramedic for Stony Brook Hospital, becoming one of the Northeast's first Helicopter Paramedics specializing in Neonatal Critical Care.
From there he took his FireFighting/Medical training to a whole new level as a Paramedic/Rescue Technician with the NYFD while working for the Entertainment Industry as a private IT/Apple Computer Consulting Specialist for such artists as Billy Joel, Elton John, The Stones, Eagles and lastly with Phil Collins.
After moving to Lake Ariel, Pennsylvania he became a Firefighter/EMT with the local department and rose through the line to Department Chief in 2000, reducing his NY Paramedic activity to Per-Diem shift work, when the Twin Towers were hit. He broke numerous speed limits to get into the city to spend 3 days straight in the rubble, having lost many Brothers and Sisters that day.
Deciding that year to stop "putting the wet stuff on the red stuff" for the sake of his family, he continued as a boutique IT Consultant while becoming more involved in Fire Prevention, Training, and Radio/Dispatching work. Then in 2007 got his no-code Technician license to get involved with the "Amateur" side of Digital Radio.
Right around that time, he opened a Sports Bar/Restaurant named 'Backdraft' that paid homage to First Responders, Military, Police, and EMS workers, with a lifetime of collected Patches, Badges, and Memorabilia on display which he owned and operated until late 2018. Three months after selling the business, it burnt to the ground in an ironic twist of fate.
He was the co-founder of the Pennsylvania State Digital Radio Association, joined ARES EPA, got his General Ticket, and became AEC for Wayne County ARES. Tired of the Ice, Snow, and Misery of the Northeast, he relocated to Tomball, Texas in 2019 to enjoy the Heat, Humidity, and Misery of Houston. Best of all, no HOA to deal with for antenna restrictions!
Having joined STX D14 NW immediately after moving to Texas, he earned his Extra ticket in 2020 during the Covid lockdown and began to further broaden his training through online classes, and after the plague slackened somewhat, began '
"train the trainer" certification through TDMA. He also maintains his Texas EMT certification as well as National Certification through NREMT.
He currently acts as a Net Control for the Texas State DMR Net, the PA State DMR Net, STX D14 NW as Net Manager/AEC of the NW Unit, served as the Net Manager for the Salvation Army Team Emergency Radio Network (SATERN) International 20m Net, currently Communication Director for the Buffalo Bayou Regatta, Command Post Director for the Texas MS150, LifeFlight Comms Liaison for the Wings over Houston Airshow, and serves as Lead for both the Tomball Fire Department and Tomball Hospital Volunteer Communications teams, as well as the Methodist Willowbrook Hospital Comms team.
Lee is Married to his most wonderful XYL, Nicole has a daughter, Isabella, currently a Department Head at Pittsburgh University and enjoys the company of Ramsey, the Aussie Shepherd, Momo, Valkyrie and Genji the Siberian Huskies, and Dax the Yellow Naped Amazon Parrot, who can still whistle the Fire Department tones to set off his pagers at 5 AM.
This appointment is effective December 1, 2021.
Welcome, Lee.
Regards to all,
Jeffery A Walter – KE5FGA
ARRL STX SEC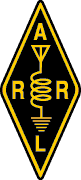 Does your club have a club call sign?
Is it used for Field Day, QSO parties, other contests, Special Events, like JOTA, Schools on the Air, Hamfest Talk-in, or on your club repeater(s)?
Most of us know that ARRL members use their This email address is being protected from spambots. You need JavaScript enabled to view it. but this can be requested for your This email address is being protected from spambots. You need JavaScript enabled to view it.
To set this up just have a Club officer fill out the on-line form and submit it to the ARRL. If your club doesn't have a call they will get the club's initials and 3 numbers.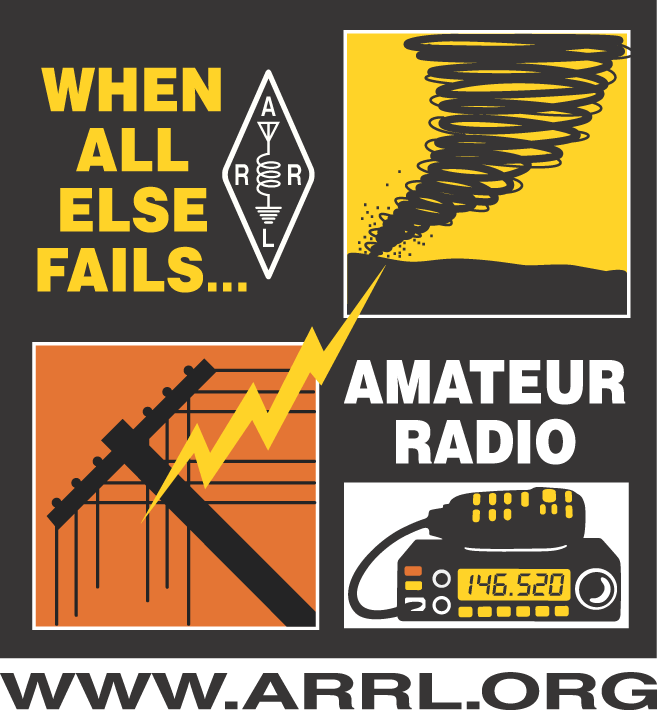 Mr. Robert Schuller, K8REX, has accepted the position of Emergency Coordinator (EC) for Travis County in District 7 of the South Texas Section. Robert was recommended by the current Travis County Emergency Coordinator (EC) Michael Marks, KG5RXG. District 7 is composed of Bastrop, Caldwell, Fayette, Hays, Lee, Milam, Travis, and Williamson counties.
District 7 Coordinator Mr. Terry Jones, K5LGV, and STX Section Manager Mr. Stuart Wolfe KF5NIX approve of this appointment.
"Rex" Schuller, received his first FCC license, a Restricted Radiotelephone Operators Permit, in 1985 and was heard on-the-air at three Houston-area broadcast stations, all before he turned 18. He earned his Technician class license in 2010 and his general class license earlier this year.
Formerly an Emergency Medical Technician, Rex took his first Red Cross disaster services course in 1996 and just last month completed FEMA's Planning Section Chief course.
Professionally, Rex is a Certified Public Accountant and Certified Internal Auditor. He presently works as a management consulting manager for a large state agency. Past volunteer work includes Houston Taping for the Blind, Texas Accountants and Lawyers for the Arts, and Hays County Community Emergency Response Team (CERT).
Rex received a Bachelor of Science from the University of Houston. Rex and his wife live in South Austin.
This appointment is effective November 1, 2021.
Regards,
Jeffery A Walter – KE5FGA
ARRL STX SEC