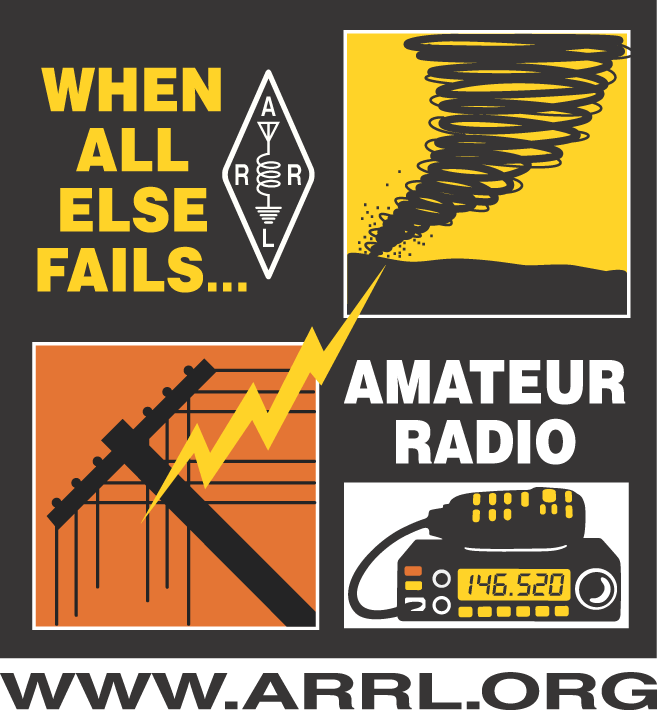 Mr. James Sitton, KD5JBT has accepted the position of Emergency Coordinator (EC) for Waller County in District 1 of the South Texas Section. District 1 is composed of Austin, Brazoria, Chambers, Fort Bend, Galveston, Liberty, Montgomery, and Waller County. James has been a former AEC and then the temporary EC replacing then EC and DEC Ms. Christine Smith N5CAS. Current DEC 1, Mr. Mark Taylor, N5MDT, approves of this appointment.
Receiving his license in 2000, James tells his unique, yet similar to everyone's story, of how he became involved in amateur radio: "My first bug to become a Ham began when I was Jr. High or High School? (class of 1982) My father always had CB's and even sold some. I learned how to install them and adjust the SWR's for the antennas. He was also in the Fire Dept. and bought a Bearcat 210 programmable scanner. When the weather was bad in nearby Houston, TX, I would listen to 146.880, a very strong repeater. The Ham's would give reports of the bayous and creeks rising or out of bank conditions. That is what impressed me. (I still have this scanner.)"
"My Scout Master R.E. Garrett was a Ham and tried to teach us Morse Code one week. He had us copy a pyramid-style chart down with E - T on the first row each following row had more letters until all were listed. He told us to learn to spell our name in Morse Code. He gave my older brother a Heathkit radio to listen to. He remarked that when he earned his license, then he would "get the mike to go with it." "R.E. Garrett is now a silent key."
"My brother gave me an old (1991) Now You're Talking! book to study. I kept reading it over and over for about a year. I went to take my test in 1999 and missed it by 1 question. I showed the book to one of the VE's, he said the book was too old and out of date, get a new one and study it. I did and retested. I received my license in January 2000. Do you remember Y2K? I thought about trying to get my license in time to be ready. I did not have time to worry much about it. Checking all the computers at work kept me busy."
James is a long-time member of the Waller County ARES group. He has helped with communications on the MS150 bike ride for many years. James has been a "rider with a radio" 3 times, helping with fundraising for the charity.
In 2017 my wife decided I needed more room for my radios and junk, so she moved to the other side of town. both kids have their own jobs and places to live. So, I am currently unsupervised and enjoying church, loud music, going to concerts, yard work, radios, walking the dog, and a few cats. After almost 40 years with the family business Haney Feed (the business was 83 years old), the business closed on April 15, 2021. I am looking forward to a new job.
A life-long resident of Waller, James enjoys volunteering at church on the tech crew, often operating a video camera on Sunday or occasionally doing sound or lights for the Wednesday night High School service.
Now and then my brother says, "I heard you on my scanner." "I hope he will get his license someday. Then we can talk on air. I know he will someday."
This appointment is effective June 12, 2021.
Welcome James.
Regards to all,
Jeffery A Walter – KE5FGA
ARRL STX SEC
RACES 16-201-U
After 41 years, Ham-Com has decided to close its doors in lieu of the restrictions in place for COVID-19 and the rising costs of putting on a show. The decision was not made lightly, but the safety and wellness of our volunteers, vendors, clubs, presenters, and attendees is our paramount concern.
Read the complete letter from Bill Nelson, President of Ham-Com Inc.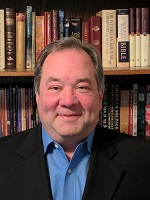 Mr. Terry Jones, K5LGV, has accepted the District Emergency Coordinator (DEC) Position for District 7 of the South Texas Section. The district is composed of Bastrop, Caldwell, Fayette, Hays, Lee, Milam, Travis, and Williamson counties. Outgoing District 7 DEC Mr. Ken Malgren, K7MAL, will remain locally active, serving as needed as net control.
Terry's work career started out as a Field Engineer in Dallas/Ft Worth working for corporations such as Digital Equipment Corporation where he became the youngest Field Service Manager in the company. Managing the Classified Field Service Group for most of the Defense Contractors in the Dallas area such as TI, E-Systems, Collins Radio, during President Reagan's Star Wars Initiative. Eventually becoming the National Account Manager for E-Systems.
Terry moved into commission sales with a company in the early 90's that became GTE, now known as Verizon. Selling network systems maintenance and hardware, he was eventually moved to Austin to manage a project he sold to Andersen Consulting, and the State of Texas Child and Adult Protective Services in 1994.
Terry embarked on a series of entrepreneurial businesses beginning in 1998, he continues today in entrepreneurial business development.
As if that were not enough, beginning in 1998, Terry served on staff at a local church as an Elder, then Ordained as a Pastor in the early 2000's. He maintains his ordination and has presided over the marriages of some WCARES members.
Now to amateur radio. Terry passed his technician test in June of 2011, then passing his General one month later. Taking CERT at Austin CTECC, he joined TCARES in fall of 2011, and served in the CTECC Ham Room. Moving to Georgetown in 2012, he joined WCARES in 2013. Becoming AEC Net Manager in 2015, and Wilco ESOC team member in activations. He passed his Extra Class exam, and became Away Team Certified in 2016. Terry was appointed as Emergency Coordinator of WCARES in June 2016
Appointed EC of Williamson County (WilCo), Terry immediately implemented and activated Incident Management Teams, and Incident Command System Structure as a standard operating procedure. This included the implementation of full ARES uniforms for all members. This has allowed WCARES to be incorporated into our served agencies, most of the time as one of team. Prior to taking on EC duty, Terry had worked with Wilco to develop a badge process for the ARES Volunteers having full access in WilCo operations, with background checks.
Terry recommended and supported the installation of one of his staff as EC of Lee County. He is dedicated to support that EC and proud to have contributed to making the county successful.
Terry has 5 grandchildren aged 18 months to 12 years, another arriving in August, 3 married children, and an exceptionally wonderful wife of 23 years.
This appointment is effective June 1, 2021.
Welcome Terry as DEC while remaining the WilCo EC for a bit longer.
Regards to all,
Jeffery A Walter – KE5FGA
ARRL STX SEC
RACES 16-201-U
Mr. Mike McCue W5ATN has accepted the position of Emergency Coordinator (EC) for Milam County in District 7 of the South Texas Section. This appointment was recommended by Section Manager (SM) Mr. Stuart Wolfe. Mike replaces Stuart, now the STX SM, who had served as EC since May 10, 2017.
Mr. Sherwin Klemp, K5SEK has accepted the position of District Emergency Coordinator (DEC) for District 14 of the South Texas Section. District 14 is composed solely of Harris County. Sherwin replaces Mr. David Underwood, WB5HJV, who will continue in a support role for District 14 and STX as a liaison to The American Red Cross.
Sherwin comes to us from careers in the Petroleum and Aerospace/Defense Industries. His Petroleum experience included positions with Schlumberger, Western Atlas, and Baker Hughes encompassing positions of Log Analyst, Petro physicist, Manager, and Senior Software Engineer. In Aerospace/Defense he has worked with General Dynamics as a Project Planner and Software Engineer. He has consulted with Boeing Advanced Systems as well as Honeywell Aerospace with the positions of Project Planner, Software Engineer, Systems Manager, and Consultant. In addition, he has experience as a Commercial/Instrument Pilot (retired).
Mr. Klemp became interested in Amateur Radio while in high school, but the code requirement and college waylaid his interest until later in life.
After Sherwin retired, he decided to pursue all the past interests that he never got to complete, including Amateur Radio. In 2015 Sherwin received his Technician and General class licenses. In 2016 he received his Amateur Extra class license. He joined ARES in 2016 and is a member CERT (CyFair) and a graduate of the DPS Citizen's Academy. Sherwin has interests in antenna design and implementation along with the integration of software into Amateur Radio operations. He is keenly interested in emergency operations with an emphasis on different scenarios.
Sherwin has held various positions with ARES including AEC with District 14 NW Unit, an EMCOMM Team Leader with Houston Methodist West and Methodist Continuing Care Hospitals. Additionally, an AUXCOMM Liaison with Harris County Office of Homeland Security and Emergency Management (HCOHSEM). He currently is a Texas State certified AUXCOMM, COML, and COMT and a member of RACES. He is working towards a rating as a FEMA certified instructor.
Sherwin is married to Gail Close, K5GAC. They have two adult children and one grandchild. Gail has a General class license, is an ARES member, currently is Net Control for the Houston Hospitals EMCOMM net and is a member of the Houston Methodist West EMCOMM team. Gail and Sherwin have been volunteers for various events like the MS 150 bike race, Tour de Cure bike race, Bike around the Bay, Houston Marathon, the Harris County Health Department's CASPER, and the CERT Rodeo. They routinely participate in ARRL's Winter Field Day while enjoying their hobby of camping.
Sherwin comments that "he wants ARES to be as prepared as possible for all possible emergencies. Houston represents all type of incidents with the possible exception of earthquakes (not yet anyway)".
This appointment is effective May 2, 2021.
Welcome Sherwin.
Regards to all,
Jeffery A Walter – KE5FGA
ARRL STX SEC
RACES 16-201-U