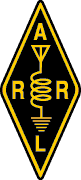 As you may know, the ARRL has hired a new manager of the Education and Learning Department. Steve Goodgame, K5ATA has announced his intent to expand the Teacher's Institute, a program to familiarize active middle and secondary school teachers about amateur radio and enable them to use amateur radio to interest young people in Science, Technology, Engineering, and Mathematics (STEM) careers.
Many of you are in fields where your involvement in amateur radio was instrumental in your education and career choice, as it was in mine.
Some of you are teachers who might wish to attend this training. Both in-person and remote programs are being developed for this summer.
If you or someone you know is interested, please follow the link below. Positions in these highly desirable sessions go quickly. The application period opens in January: