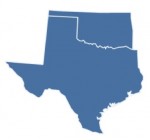 The ARRL's governance structure divides the United States into 15 ARRL Divisions. Every three years, ARRL members in each of these Divisions elect both a Director and a Vice Director to represent them on the ARRL's Board of Directors. Texas and Oklahoma are in the West Gulf Divison.
Our WGD Director is:
Our elected Vice Director is:
Follow this link to the West Gulf Division website to find out more about our elected ARRL West Gulf Director, Vice Director, and Special Service Assistant Directors.