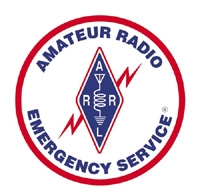 Hello all ASEC's, DEC's, EC's and other interested parties,
Mr. Scott DeMasi, KC5NKW has accepted the position of Emergency Coordinator (EC) for the Northeast Unit in District 14 of the South Texas Section. District 14 is composed solely of Harris County subdivided into 4 quadrants. I-10 is the north-south divider. I-45/HWY 288 is the east-west divider. Scott replaces Mr. Jimmy Wells, K5WEL. We hope to see Jimmy back in action at our local public service events soon. District 14 EC (DEC) Mr. Sherwin Klemp approves of the new appointment.
Mr. DeMasi received his initial license in 2005. He was in and out of radio activity over the years. Boy Scouts reenergized his radio interest, ending up "jumping in with both feet". Scott continues "to work to get our scouts licensed and, on the air." "I joined ARES about 3 years ago and have served as the AEC for the ARES District 14 for the last couple of years." "I also serve as one of the four ARRL STX Youth Coordinators."
"I enjoy working HF digital modes, with my most recent interest being the newer JS8Call mode." "Working now to finish my studies for my Extra license." Scott wishes that he had done that a long time ago!
Scott has been married to Susan for 25 years. They have two "awesome kids that are not much of kids anymore." "One at 18, getting ready to attend Baylor and the other at 21, finishing up at North Texas."
Scott continues, "I am a food guy and have been in the food business all my life." "In restaurants, I have managed, owned, and sold to them for a long time." "Currently, I am a food broker in the grocery business and deal with most of the local restaurants in town."
Aside from my work, Scott spends a lot of time working with Boy Scout Troop 839, out of Kingwood. Scott remarks "It is very rewarding to play a small part of these young men growing up achieving the rank of Eagle." "I enjoy camping, backpacking, hunting and pretty much anything that gets me out to the woods or the lake."
"I am the Director for Wreaths Across America-Houston where, every December, we work to place remembrance wreaths on the graves of our fallen veterans at the Houston National Cemetery." "Our local ARES group manages the Comms support for the event."
This appointment is effective February 15, 2022.
Regards to all,
Jeffery A Walter – KE5FGA
ARRL STX SEC
Mr. Mike McCue W5ATN has accepted the position of Emergency Coordinator (EC) for Milam County in District 7 of the South Texas Section. This appointment was recommended by Section Manager (SM) Mr. Stuart Wolfe. Mike replaces Stuart, now the STX SM, who had served as EC since May 10, 2017.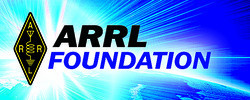 A new ARRL Foundation Club Grants program, funded by a grant from Amateur Radio Digital Communications (ARDC), will make $500,000 available to radio clubs. The program will provide up to $25,000 for worthy club projects. Requests for more than that will be referred back to ARDC.
ARRL has long recognized that it is in the best interests of amateur radio to encourage and support amateur radio clubs. Clubs historically have recruited, licensed, and trained new radio amateurs and have provided the community setting for radio amateurs to continue their education and training. The new Club Grants program will help clubs to more easily provide and expand their important services.
Beginning in April 2022, amateur radio clubs will be able to apply for these grants by filling out a simple form on the ARRL website. The ARRL Foundation will evaluate the grant proposals. The Foundation was established in 1973 to advance the art, science, and societal benefits of the amateur radio service by awarding financial grants and scholarships to individuals and organizations in support of their charitable, educational, and scientific efforts.
A key criterion for determining awards will be how the project will advance amateur radio in the grantee's community. In most cases, this process should take no longer than 90 days.
ARRL Foundation President David Woolweaver, K5RAV, shared his enthusiasm about this new program. "This program will substantially contribute to the growth of amateur radio clubs and their efforts to expand and support the amateur radio community," he said.

ARDC is a California-based foundation that awards grants to projects and organizations that follow amateur radio's practice and tradition of technical experimentation in both amateur radio and digital communication science. ARDC Executive Director Rosy Schechter, KJ7RYV, noted that this program will streamline the process for getting club projects funded so that clubs can get started on these projects more quickly.
"We're very excited about working with the ARRL Foundation on this program," said Schechter. "We can't wait to see what kinds of creative things clubs will do with these grants." -- Thanks to ARDC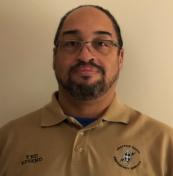 I'm KF5END/Ted. I have officially been a HAM since January 2010 when I passed my Technician exam. Over the course of the next year, I passed the General and Extra.
I have always been around electronics and have owned a scanner since the late '80s. I never had any interest in CB and did not know what a HAM was until a HAM explained it to me.
I spent many summers at my grandmother's and would always run across various tubes, capacitors, resistors, and other various components. I always enjoyed playing with them but did not have any real idea what they were, other than their names. My grandfather had passed before my arrival and I later learned that he was a EE and often worked on radios and televisions, though no one can verify if he was ever a HAM.
Read more: Assistant Section Manager - Scouting - Ted Iglehart KF5END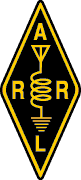 As you may know, the ARRL has hired a new manager of the Education and Learning Department. Steve Goodgame, K5ATA has announced his intent to expand the Teacher's Institute, a program to familiarize active middle and secondary school teachers about amateur radio and enable them to use amateur radio to interest young people in Science, Technology, Engineering, and Mathematics (STEM) careers.
Many of you are in fields where your involvement in amateur radio was instrumental in your education and career choice, as it was in mine.
Some of you are teachers who might wish to attend this training. Both in-person and remote programs are being developed for this summer.
If you or someone you know is interested, please follow the link below. Positions in these highly desirable sessions go quickly. The application period opens in January: