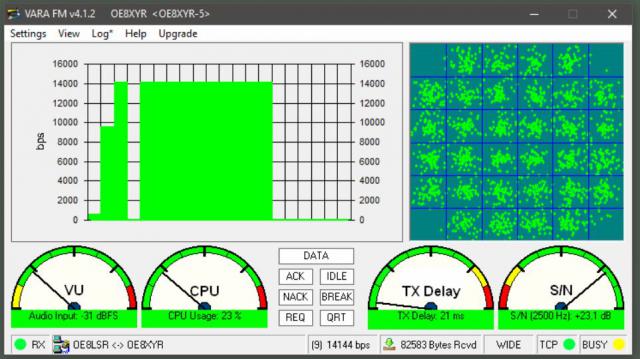 The Highland Lakes Amateur Radio Club has added VARA FM capability to the wide-area coverage Digipeater co-located with the K5HLA 147.020 repeater in Burnet County. The call sign is K5HLA-1 and it is operating on 145.030 MHz. This digipeater is also still running packet mode.
Currently, VARA FM is running in narrowband only but will be upgraded to wide-band. We are having an antenna issue with this repeater so power will be limited until we are able to resolve the antenna issue.
I have exercised the VARA FM digipeater and in spite of its current limitations was impressed with its performance.
Tom Hauer, K0YA