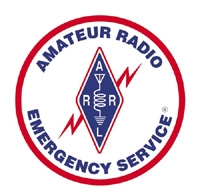 Mr. Scott Brown, KC5RXW, has accepted the Emergency Coordinator (EC) Position for Calhoun County in District 10 of the South Texas Section. District 10 is composed of Calhoun, Colorado, DeWitt, Goliad, Karnes, Jackson, Lavaca, Matagorda, Victoria, and Wharton counties. District 10 emergency coordinator (DEC) Mr. John Taylor, KE5HAM, requested the appointment citing Scott's affiliations and respect with the surrounding counties.
Born in Houston Texas, his family moved to Moulton Texas at a very young age. Interested in electronics Scott was always messing around with CB's. His grandfather had one in his truck and began to use it.
Scott started working in the oil fields at the age of 16 and knew he would be starting his own communications company. They worked 14 days on and 14 days off. During his off time, he studied for his ham radio license. By the time he turned 21 he had a ham license and his oil field communications company. Within a year, he started working with Exxon Mobil and other big oil and gas companies, setting up voice, fax lines, and intercom systems on the drilling rigs. Scott says, "I came up with my own wireless intercom system and it became a hit on the rigs". "As satellite systems came out, I slowly started moving all the phone communications over to that". "I did that for about 15 years or so and sold the company".
Then he started a few more adventures. Including but not limited to a trucking company to move the drilling rigs, a country music dance hall, offshore fishing charter captain, and my present-day tour bus company. "I would run those companies for a few years, then sold them".
His family moved to Port O'Conner where he regained interest in ham radio.
Scott has been married to his wonderful wife since 2005. Together they have 4 children including a 5-year-old adopted daughter. His oldest son passed away in an oilfield accident. He has a daughter 25, a 15-year-old son, and a 24-year-old stepson.
Scott remarks "thanks again for the opportunity". "I'm very eager to learn and know what to do as EC of Calhoun County". "Looking forward to it".
This appointment is effective May 23, 2021.
Regards to all,
Jeffery A Walter – KE5FGA
ARRL STX SEC
RACES 16-201-U