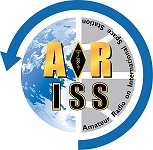 Amateur Radio on the International Space Station (ARISS) has received schedule confirmation for an ARISS radio contact with astronauts.
This will be a direct contact via amateur radio between students at the Tecumseh High School, Tecumseh, OK, and astronaut Shannon Walker, amateur radio call sign KD5DXB. Both onsite and remote access will be provided to the student body at the time of the contact per Covid-19 guidelines. Amateur radio operators, using the Tecumseh High School Amateur Radio Club call sign K5THS, will operate the ham radio ground station for this contact. Students will take turns asking Walker their questions. The downlink frequency for this contact is 145.800 MHz.
The ARISS radio contact is scheduled for December 4th at 12:33 pm CST (Tecumseh), (18:33 UTC, 1:33 pm EST, 11:33 am MST and 10:33 am PST).
The public is invited to watch the live stream at; https://youtu.be/7qe_UXGdA6o
Download the full press release here; ARISS News Release No. 20-24 - Tecumseh OK