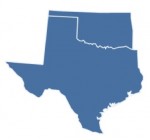 The ARRL's governance structure divides the United States into 15 ARRL Divisions. Every three years, ARRL members in each of these Divisions elect both a Director and a Vice Director to represent them on the ARRL's Board of Directors. Texas and Oklahoma are in the West Gulf Divison.
Our elected Director is:
Dr. David Woolweaver, K5RAV
PO Box 531605
Harlingen, TX 78553
956-425-3128
This email address is being protected from spambots. You need JavaScript enabled to view it.
Our elected Vice Director is:
John Robert Stratton N5AUS
PO Box 2232
Austin, TX 78768
This email address is being protected from spambots. You need JavaScript enabled to view it.
Follow this link to the West Gulf Division website to find out more about our elected ARRL West Gulf Director, Vice Director, and Special Service Assistant Directors.